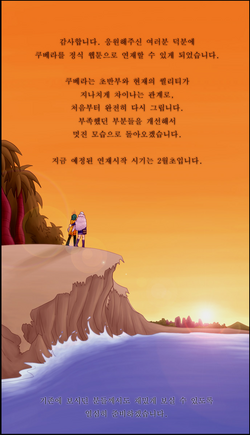 Best Challenge (베스트 도전 - beseuteu dojeon, sometimes abbreviated 베도) is the second of three categories of webtoons on Naver Webtoons (Naver 만화 - Naver Manhwa). Naver itself is a South Korean portal site.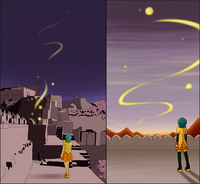 Webtoons on Naver are categorized into one of three tiers:
Challenge (Challenge League): This is the lowest tier where any amateur artist/writer can post their webtoon for fun. In this tier, artists do not get paid. The English version of Naver Webtoons, LINE Webtoon, has a similar tier called Discovery (formerly Challenge League).
Best Challenge: The more popular webtoons then get promoted by Naver to Best Challenge. Artists in this tier still do not get paid, but they benefit from higher visibility and publicity.
Webtoon: The most popular of the Best Challenge webtoons are then promoted to the highest tier, Webtoon, in which the writers/artists earn a paycheck. Here, the writers are also expected to rewrite their work in order to raise its quality.
Kubera was published under Best Challenge before being promoted to an official Webtoon, which was first published on February 7, 2010. The author, Currygom, often makes references to the Best Challenge version in her Season 1 blog posts, usually noting the differences between that and the newer version.
LINE Webtoon
Edit
The second tier on LINE Webtoon (English version of Naver Manhwa) was called "Challenge League" until mid-2016, when it was changed to "Discovery".
Best Challenge blog posts
Edit
Currygom made seven blog posts on the subject of the Best Challenge version. The translations are shown in reverse order.
1: The Kubera webtoon is now well past the Best Challenge story.
Edit
This was posted on Nov. 5, 2011, after the release of Ep.85.[1]
The webtoon caught up with the Best Challenge version as of Ep.42 (the end of the chapter The Past I Yearn For).[2] The two versions can be compared in the following chart:
3: A comic about Currygom's Korean holiday survival.
Edit
4: Best Challenge version deleted.
Edit
Currygom originally left Kubera in Best Challenge despite the fact she erased all the chapters, in order to keep the comments she had received. But on March 2010, she completely removed Kubera from Best Challenge.
Apparently, some immature fans of Kubera had given other Best Challenge comics very low ratings in order to keep Kubera as the #1 comic in Best Challenge despite the fact that all the chapters had been erased.
Angered by this, Currygom completely deleted Kubera from Best Challenge and apologized to the other comics' authors and fans.
5: Currygom disputes the argument that the Best Challenge version had better art.
Edit
6: Why Currygom put the chapters from Best Challenge
Edit
In order to stop confusion and stop spoilers.
7: Webtoon announcement.
Edit
This was Currygom's announcement that Kubera had been picked up as an official Webtoon by Naver.
References
Edit